Planting Equipment Repair & Maintenance
MAC's has a very reasonable shop rate and the skills and experience to conduct a wide varieties of repairs and maintenance for your planting equipment.  They'll even do the homework and order the parts you need to make it easy for you to be prepared for the season.
Here's a sample of the services MAC's provides:
Planter maintenance & setup
Wear part replacements
Meter testing & calibration
Precision Planting system installations
MAC's can even help you locate a used planter that's a good candidate for upfitting.
A skilled technician beyond planting equipment, Mark sometimes takes in other agricultural equipment repair as time allows.  If you have something you'd like him to take a look at, just give him a call at 920-838-1234.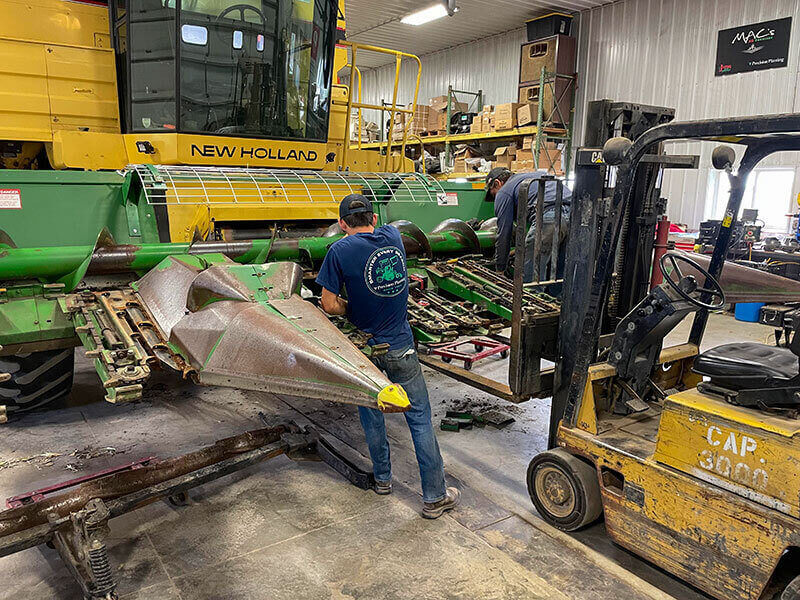 Hydraulic Hose Creation & Repair
As growers ourselves, we work your hours and know that hydraulic hoses tend to fail when you least expect it. We stock a wide range of hydraulic fittings, use only quality hose designed for ag use, and can custom-make hoses for your specific needs.
Fundamentals matter, and our partnership with Copperhead Ag ensures the maintenance parts necessary to keep planter fundamentals like gauge wheel arms, seed tube guards and closing wheel parts tight, true and effective. As a bonus, Copperhead RK kits and other planting innovations are all American-made.
SI Distributing is one of MAC's go-to suppliers for harvest and tillage equipment parts, as well as for wear parts for OEM and aftermarket planting systems such as Martin-Till®. From ripper points and vertical tillage blades, stalk stompers and paddle tines, to disc mower blades, the MAC's team may be able to help you find the quality parts you need.