Precision Planting 20|20 Gen 3 Refresher Training April 1, 2023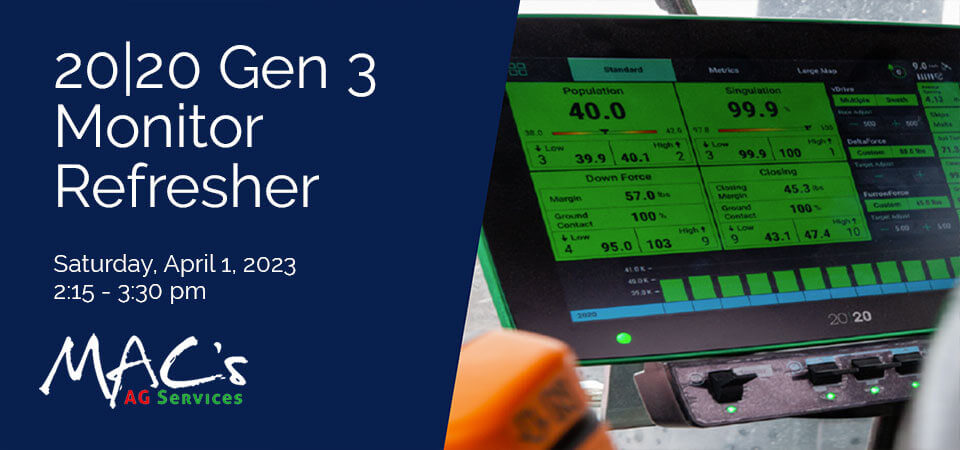 Precision Planting 20|20 Gen 3 Refresher
Saturday, April 1, 2023
2:15 PM – 3:30 PM CDT
This is an in-person event. Please register to save your spot!
MAC's Ag Services Shop
N1898 Cedar Rd
Adell, WI 53001
CLICK HERE to register online for this FREE event.
Let's face it… you're looking forward to all of the benefits your 20|20 Gen 3 can delivery for 2023 planting, but you're feeling a little rusty. No worries! This brief refresher course will help to ensure you're ready for the season.